The amazing story of Chesley Bonestell, a forgotten artist who worked on the Chrysler Building, the Golden Gate Bridge, movies like "Destination Moon," and then helped inspire America's space program with his futuristic paintings. His mesmerizing depiction of "Saturn As Seen From Titan" became known as "the painting that launched a thousand careers."
Told by the people who were influenced by or knew Chesley personally, and punctuated with rare interview with Chesley himself, this documentary chronicles the extraordinary, nine-decade life of a quiet, artistic visionary, whose beautiful paintings continue to inspire us to reach for the stars.
A post-film Q&A will feature award-winning filmmaker Douglass M. Stewart, Jr., the film's co-editor, Washingtonian Kristina Hays and film participant Benedict Heywood, Executive Director of the Bellevue Arts Museum.

To learn more about this film, visit: www.chesleybonestell.com
Film Length: 1 hour, 40 min.
FREE with Museum admission.
This screening is a part of Space Art Day.
---
Learn more about Space Art Day!

Science and art collide during this family-friendly event filled with space and Moon-themed activities, art displays, virtual reality experiences, and more!
---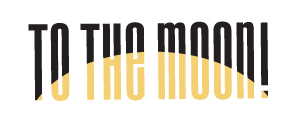 To honor our newest exhibition, Destination Moon: The Apollo 11 Mission, we're proud to introduce a new program series to complement the stories behind the artifacts, people, and places that made the Moon landing possible.

To The Moon! program series will feature a wide-ranging selection of scientists, space experts, historians, authors, pilots, and more, who will speak about lunar exploration, past, present, and future.