Science and art collide during this family-friendly event filled with space and Moon-themed activities, art displays, virtual reality experiences, and more!
At 2 p.m. we will screen the documentary about famed space artist Chesley Bonestell: A Brush With The Future
FREE with Museum admission.
---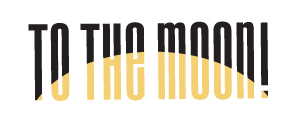 To honor our newest exhibition, Destination Moon: The Apollo 11 Mission, we're proud to introduce a new program series to complement the stories behind the artifacts, people, and places that made the Moon landing possible.

To The Moon! program series will feature a wide-ranging selection of scientists, space experts, historians, authors, pilots, and more, who will speak about lunar exploration, past, present, and future.