Science and art collide during this family-friendly event filled with space and Moon-themed activities, art displays, virtual reality experiences, and more! And be sure to check out the top artists 2D works from our kids Space Art Challenge (details below).
All activities FREE with Museum admission.

Activity Schedule:
10:00 AM to 5:00 PM - Live Mural Painting by Henry | West Campus Parking Lot
Ryan 'Henry' Ward is a Seattle based artist specializing in large scale murals. Henry has painted over 260 murals in the city of Seattle and around the United States and other countries. He will paint a wall mural depicting the different types of animals that have gone into space.
10:00 AM to 5:00 PM - Space Art Challenge Art Show | Charles Simonyi Space Gallery
See the top artists from our Space Art Challenge. Artists were told to depict what their vision of space is in 2D using the medium of their choice. Artists' ages range from 5 to 17.

11:00 AM to 2:00 PM - Space Art Day activities | Charles Simonyi Space Gallery
Beyond eARTh: Cosmic Creativity Family Workshop
Using inspiration from the National Postal Museum's 'Design It' curriculum, learn the history of postal stamp composition. Then combine art and adventure as you make your own interstellar-themed stamp design! The program is offered with cooperation and support of the National Postal Museum.
VR Community Art
Using Vive Pro and the app Tilt Brush, Museum guests will collaborate with each other to create a virtual world. Experience is a total of 15 minutes (5 minutes to learn the controls and plan your design and 10 minutes to create the VR space). Ages 10+. Time tickets required and available day of. Tickets are limited.

Live screen printing with Barry the Art Guy
1:00 PM to 2:00 PM - Total Lunarcy lecture | Charles Simonyi Space Gallery
How do we make complicated science concepts accessible to the greater public? What happens when science and art collide? And what in the world is space dust? Local illustrator Natalie Dupille and planetary scientist Erika Harnett address these questions and more as they present their collaborative work, Total Lunarcy, an illustrated introduction to space dust and other elements of Harnett's research. Join us as Dupille and Harnett discuss their process, the research behind the project, and show excerpts from the book.
2:00 PM to 4:00 PM - Screening of Chesley Bonestell: A Brush With The Future | William M. Allen Theater
The amazing story of Chesley Bonestell, a forgotten artist who worked on the Chrysler Building, the Golden Gate Bridge, movies like "Destination Moon," and then helped inspire America's space program with his futuristic paintings. His mesmerizing depiction of "Saturn As Seen From Titan" became known as "the painting that launched a thousand careers."
---
Join the Space Art Challenge!
Do you know a student age 5-17 who would like to show off their artwork at Space Art Day? Before the close of our Destination Moon: The Apollo 11 Mission exhibit, we want to celebrate the creativity involved in space exploration. Their artwork could be on display during Space Art Day. Sign-up today!
Entry deadline is August 16 at 5:00 PM PST.
---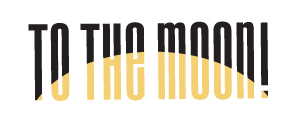 To honor our newest exhibition, Destination Moon: The Apollo 11 Mission, we're proud to introduce a new program series to complement the stories behind the artifacts, people, and places that made the Moon landing possible.

To The Moon! program series will feature a wide-ranging selection of scientists, space experts, historians, authors, pilots, and more, who will speak about lunar exploration, past, present, and future.