NASA's Apollo Program has been called the last optimistic act of the 20th century. Twelve men made the longest and most eccentric of all journeys and all were indelibly marked by it. Seen through the eyes of the astronauts, Edwards' dramatic, musical re-telling reveals the human side to making history - from the families left behind to the men who struggled, to return to Earth.
The musical premiered in 2007 at the Derby Playhouse in the United Kingdom and was nominated for a TMA award for "Best Musical Production." This concert production will showcase selections from Stephen Edwards' Moon Landing in its U.S. premiere.
Featuring performances by:
(top row, left to right) DuWayne Andrews, Jr., Christie Lynn Devoe, Andrea Hansen, Brandon Hell
(bottom row, left to right) Robert McPherson, Barrett Penrod, Ksenia Popova, Jessica Robins, and Jordan-Michael Whidbey

Show length: 75 minutes
Book, music and lyrics by Stephen Edwards
Directed by: Natalie Copeland
Musical Direction by: Michael Bennett
---
4 Showtimes!
Reservations are encouraged. Seating is limited.
To reserve a FREE ticket for either of the July 13 showings or the July 21 showing, please click the button below for your desired showtime.
Please remember that when making a reservation to Moon Landing, the Musical, you still require admission to the Museum. You can do so at tickets.museumofflight.org or at the admissions desk when you arrive.

Saturday, July 13 | 3:30 PM
*FREE with Museum admission.
---
Saturday, July 13 | 7:30 PM
*FREE to the public and is after Museum hours. The Museum's galleries and exhibits will be closed.
---
Friday, July 19 | 7:30 PM
*This showtime is a part of Lunar Block Party's Flashback Friday; separate ticket purchase required.

---
Sunday, July 21 | 3:30 PM
*FREE with Museum admission.
---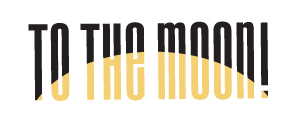 To honor our newest exhibition, Destination Moon: The Apollo 11 Mission, we're proud to introduce a new program series to complement the stories behind the artifacts, people, and places that made the Moon landing possible.

To The Moon! program series will feature a wide-ranging selection of scientists, space experts, historians, authors, pilots, and more, who will speak about lunar exploration, past, present, and future.