Two months after Neil Armstrong, Buzz Aldrin, and Michael Collins voyaged to the Moon, they undertook another strenuous but rewarding journey: the GIANTSTEP-APOLLO 11 Presidential Goodwill Tour. Serving as President Richard Nixon's official representatives, the Apollo 11 crew visited over twenty countries on every continent in less than two months.
Author Teasel E. Muir-Harmony recounts Nixon and National Security Advisor Henry Kissinger's hands-on role in selecting tour stops and joining the crew as they flew aboard Air Force One (The Museum of Flight's SAM 970) to nearly thirty cities in just forty-five days. From laying wreaths at the Christopher Columbus monument in Spain to highlighting Australian contributions to the first lunar landing in Sydney, the astronauts amplified the message that the Moon landing was "for all mankind," at every stop.
Days after the Apollo 11 crew returned home, Kissinger called the tour one of the nation's "effective policy vehicles." Through the story of the GIANTSTEP tour, this talk will reflect on the deep interconnection between spaceflight and American diplomacy, from Project Apollo to today.
The Teasel will also sign copies of her new book, Apollo to the Moon: A History in 50 Objects.
FREE with Museum admission.
---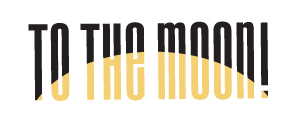 To honor our newest exhibition, Destination Moon: The Apollo 11 Mission, we're proud to introduce a new program series to complement the stories behind the artifacts, people, and places that made the Moon landing possible.

To The Moon! program series will feature a wide-ranging selection of scientists, space experts, historians, authors, pilots, and more, who will speak about lunar exploration, past, present, and future.