No matter your interest or hobby, we have a number of ways to compete and made for kids of any age! From photography and art to fashion and gardening, there is something for every kid at heart!
Each challenge is free to participate in.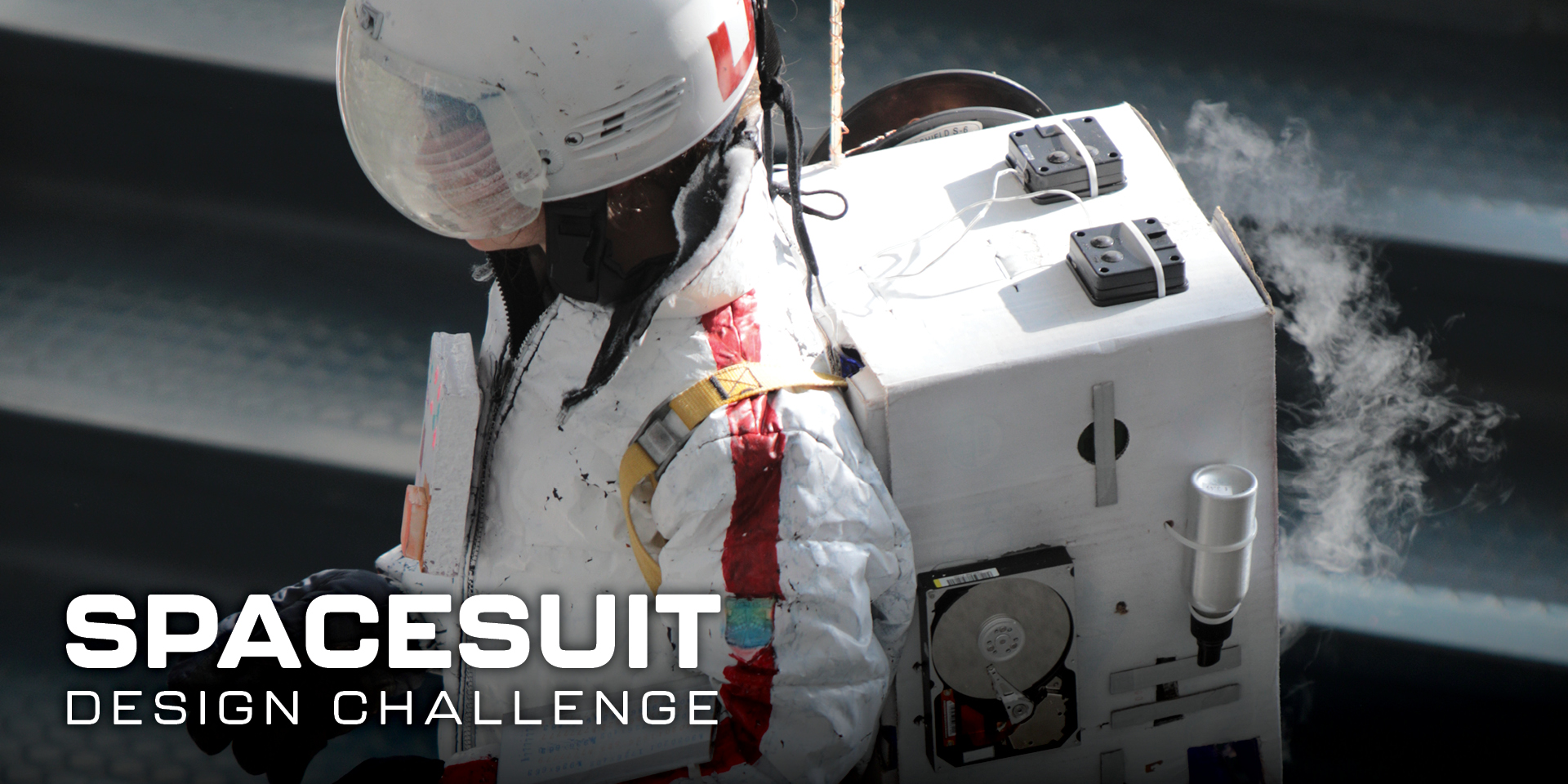 For this Challenge entrants must design, draw and build an original, handmade spacesuit that is wearable by the designer, follows the theme and all Challenge requirements and rules (see Entry Packet for details.)
The Top 5 spacesuit designs in each category will be showcased in a fashion show. A panel of judges will decide the winning design for each age category (four categories total) and the four winning spacesuits will be displayed in one of the Museum's galleries.
Thank you to all who participated in the 2023 Spacesuit Design Challenge! Be sure to check out the winning designs, on display now in the Museum's T.A. Wilson Great Gallery.
Questions? Please reach out to PublicPrograms@museumofflight.org.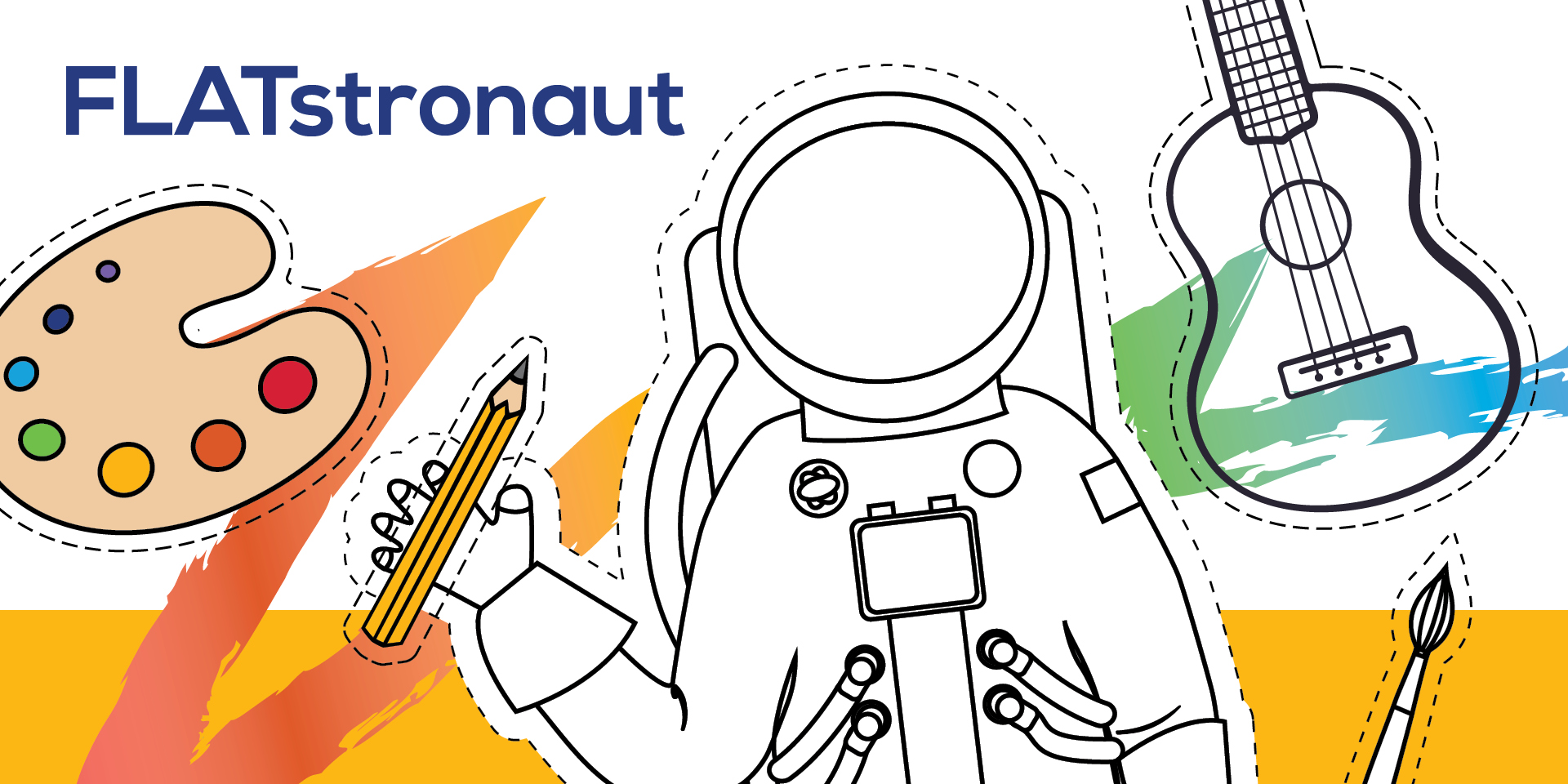 In celebration of the Museum's new exhibit, Art+Flight, you can make your own FLATstronaut and take them on special outings and trips to your favorite art- or flight-related spot and share them with the Museum! FLATstronaut can help you see art and/or flight almost anywhere: a sculpture in a park, a mural on wall, even paintings on a bus or in the mall. With FLATstronaut you will notice that flight almost surrounds you with planes in the sky, birds whizzing by and anytime you fly. And everywhere is right, at The Museum of Flight!
Each month from June through December, we'll select a winner from all of the FLATstronaut photos shared on Facebook and Instagram that month using the hashtag #flatstronaut. Don't forget to tag @museumofflight!
Grand Prize: Mystery Grand Prize
Monthly Winning Prize: $50 Gift Card to The Museum of Flight*
Download FLATstronaut Template
---
Contest Rules:
No purchase necessary to enter. One entry per post on Facebook or Instagram. Multiple entries are allowed. By participating and posting a photo, you grant The Museum of Flight permission to repost your photo on the Museum's social channels.
Contest is open to all ages. Contest Dates: June 1, 2023-December 31, 2023. If a minor is selected, they must be accompanied by their parent/guardian to pick up/sign for the prize. If a minor (under age 18) does not have a social media account, their parent/guardian may post it for them on their account.
*At the end of each month, we'll select (1) winner, then start fresh for the following month. Winners must pick up their prize at The Museum of Flight on a mutually agreed upon date. Winners will be announced on social media on the first business day after the end of the month. Winners will be notified via direct message on the selected post's platform. Each entrant may only win once, except for the Grand Prize winner who is selected from the 7 monthly winners.
The Grand Prize winner will be selected from the (7) monthly winners and notified via email.