This story begins with the start of World War II in China; discussing how the war started and the Japanese tactics used to cut off supplies of war material to the Chinese who were isolated to the Chinese interior. The story introduces a family affected by the war, how the allies had to change strategies for supplying the Chinese during the course of the war, and military organizations and operations involved in these strategies.
The story concludes by discussing Strategic Airlift during the Vietnam War, tying common elements of the two halves of the story together. Presented by Museum of Flight Docent Ken McNair. Registration is not required for this member-exclusive event.
For information on how to watch this presentation, please see our member webpage Priority Boarding. You can find your access code in our weekly member emails. If you have any questions, please email membership@museumofflight.org.

Storytelling Live! is generously sponsored by: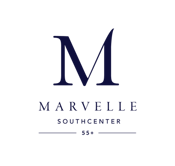 To learn more about becoming a member of The Museum of Flight, please visit our membership benefits page.