The Museum of Flight will show a preview screening of the 1st episode of American Experience's "Chasing the Moon" from Academy Award nominee Robert Stone, which premieres Monday through Wednesday, July 8-10, 2019 on PBS. Celebrating the 50th anniversary of the Moon landing, this six-hour series explores the 10-year space race odyssey.
Screening begins at 5:15 PM.
Doors open 5:00 PM.

FREE to the public and is after Museum hours.
The Museum's galleries and exhibits will be closed.
No RSVP required; seating is first-come, first-served.

---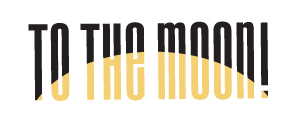 To honor our newest exhibition, Destination Moon: The Apollo 11 Mission, we're proud to introduce a new program series to complement the stories behind the artifacts, people, and places that made the Moon landing possible.

To The Moon! program series will feature a wide-ranging selection of scientists, space experts, historians, authors, pilots, and more, who will speak about lunar exploration, past, present, and future.