TIME Magazine photographer David Burnett presents his historic images of the thousands of Americans who witnessed the launch of Apollo 11.
Burnett was 22 years old when he moved to Miami in early 1969. His pictures of two Apollo launches (Apollo 10 and 11), and a story on the Apollo engineers behind the program, were barely used in the magazine. Today, five decades later, his images of the thousands of Americans who came to witness the launch of Apollo 11 convey a vivid and very personal sense of what the country looked like as the astronauts aimed for the Moon.
Photo: David Burnett
---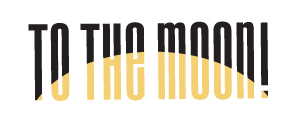 To honor our newest exhibition, Destination Moon: The Apollo 11 Mission, we're proud to introduce a new program series to complement the stories behind the artifacts, people, and places that made the Moon landing possible.

To The Moon! program series will feature a wide-ranging selection of scientists, space experts, historians, authors, pilots, and more, who will speak about lunar exploration, past, present, and future.