Leonard David discusses how multiple nations and corporations have been targeting the Moon as a source for scientific research and mining ventures, and how these projects may also reach destinations outward, such as Mars. Leonard will sign copies of his book Moon Rush: The New Space Race after the presentation.
FREE with Museum admission.
---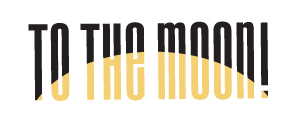 To honor our newest exhibition, Destination Moon: The Apollo 11 Mission, we're proud to introduce a new program series to complement the stories behind the artifacts, people, and places that made the Moon landing possible.

To The Moon! program series will feature a wide-ranging selection of scientists, space experts, historians, authors, pilots, and more, who will speak about lunar exploration, past, present, and future.