Aerospace historian, author and pilot Ted Spitzmiller remembers Apollo 10, a "dress rehearsal" for the first Moon landing, on its 50th anniversary. The mission also paid tribute to the wildly popular Peanuts comic strip by naming the command module "Charlie Brown" and the lunar module "Snoopy." Ted will sign copies of his book The History of Human Space Flight following the presentation.
FREE with Museum admission.
---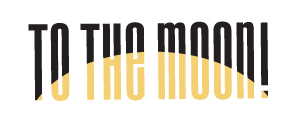 To honor our newest exhibition, Destination Moon: The Apollo 11 Mission, we're proud to introduce a new program series to complement the stories behind the artifacts, people, and places that made the Moon landing possible.

To The Moon! program series will feature a wide-ranging selection of scientists, space experts, historians, authors, pilots, and more, who will speak about lunar exploration, past, present, and future.