Effective October 25, 2021 in accordance with new King County mandates, The Museum of Flight will require all visitors aged 12+ to show proof of vaccination upon entry and aged 5+ must wear a mask at all times while indoors.
The following are considered proof of vaccination: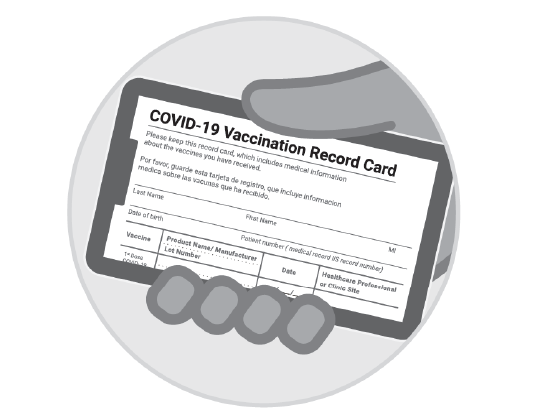 Photo of CDC (or other official) vaccination card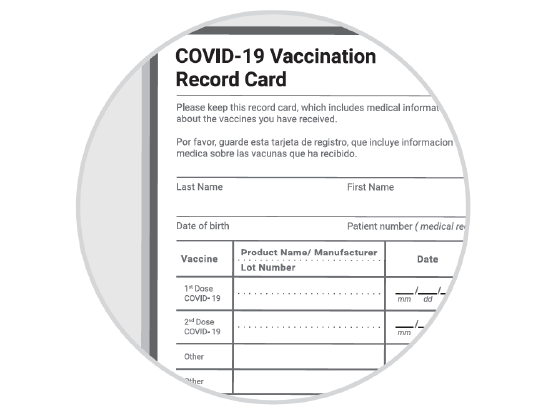 Physical CDC (or other official) vaccination card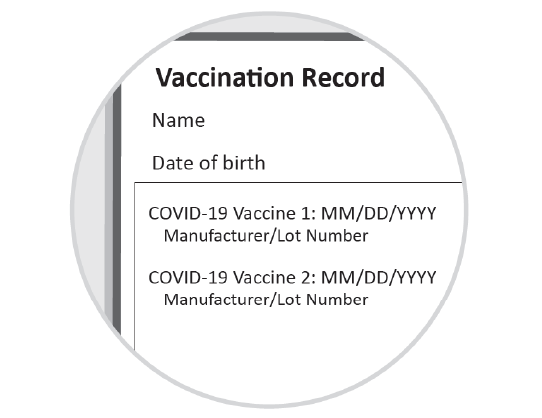 Printed record from vaccine provider or MyIRMobile.com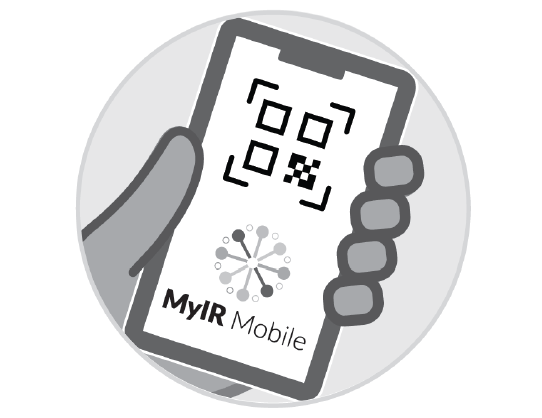 Record from MyIRMobile.comor other app
Other official immunization record from within or outside the U.S., including from your healthcare provider. A photo or photocopy of this card is also acceptable.
Printed certificate or QR code from MYIRMobile.com are acceptable. Additional vaccine card apps such as CLEAR and COVID Proof are also acceptable digital verifications.
NOTE: Documentation of medical or religious exemptions are not accepted
---
If you are unvaccinated or cannot prove vaccine status, then you must show proof of a negative FDA-approved COVID-19 test taken in the last 72 hours. Print or digital documentation from pharmacy, laboratory or testing provider are all acceptable.
Any type of COVID-19 test administered by a testing provider can be used. Testing providers are required to use FDA-authorized or approved COVID-19 tests. (Some examples of types of FDA-approved or authorized include: PCR, TMA, NAAT, molecular, antigen, and lateral flow. This is not an exhaustive list.) The negative result must be within the last 3 days (72 hours). Rapid tests used without the supervision of a testing provider will NOT be accepted.
---
Masks continue to be required for visitors aged 5+ in all indoor public spaces (including aircraft) regardless of vaccination status. The following are not acceptable as masks/face coverings: Bandanas, Face shields, T-shirts, Valve masks
---
For School/Student Groups
Washington State does not currently require children to provide proof of vaccine to attend K-12 school or child care. The Museum requires all adults with education groups to provide vaccine verification (only teachers and staff of public, private or charter schools may use school or district-issued identification as vaccine verification).*
What to Expect When You Visit
Some Things Are Closed
Please note that some areas have been closed for safety, this may include indoor and outdoor experiences.
Temporary closures include: Movie theater, Flight Simulators, VR Experiences, Pavilion Café and the Alaska Airlines Aerospace Education Center.
List of Aircraft Closures:
Boeing 727

We are working to reopen these as soon as possible.
Additional Cleaning
We have increased our already aggressive cleaning and disinfection procedures, with a particular focus on frequent cleaning of all high-touch surfaces.
Have questions? Please contact us:
info@museumofflight.org | 206-764-5700
*In alignment with: Governor Inslee proclamation 21-14.1 (August 20, 2021) and
King County Local Health Officer Verification of Vaccination Order (October 4, 2021)