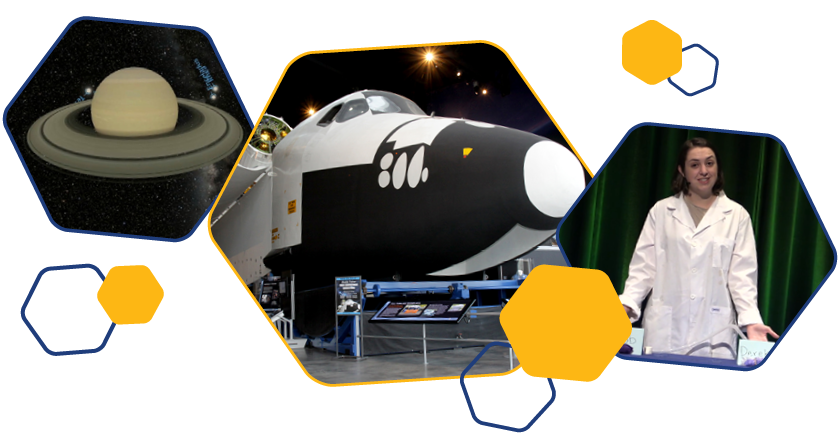 Travel to Space in your Classroom Space!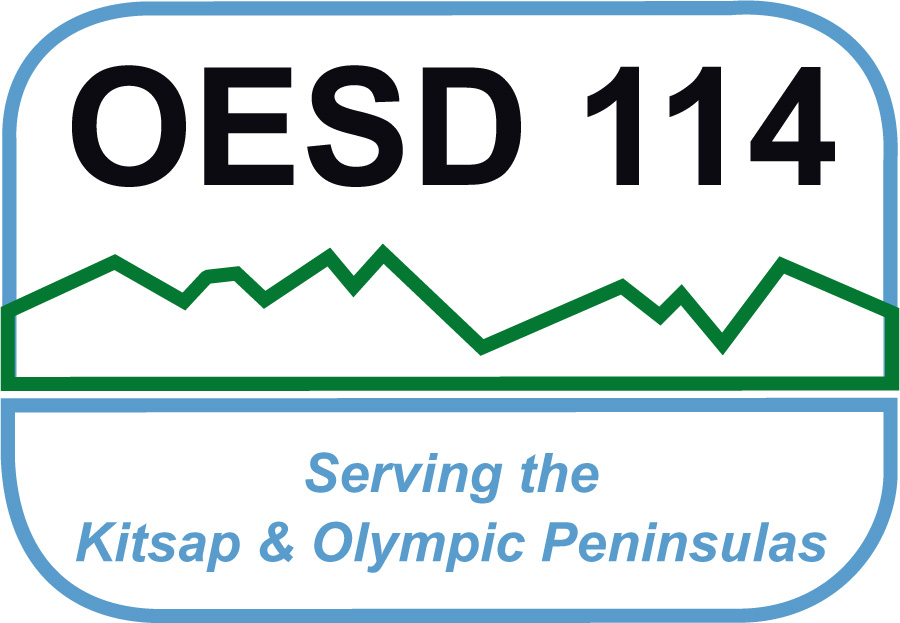 A Partnership with Olympic Educational Service District 114

The Museum of Flight has partnered with OESD 114 to bring the Museum to you. You are invited to join three virtual, space-themed field trips that will 'beam' into classrooms via Zoom. Let us take you on a field trip....to explore SPACE!
Details
Program Dates: 2022-2023 academic school year. (first-come, first-serve)

Content suitable for Grades K-12 (varies by program)
Live, virtual programs that support standards-based curriculum
Facilitated by Museum Staff
Appropriate for large (multi-class) settings, small (single class) settings, or groups of individual students with their own devices (e.g. - several classes)
Program Length: 45 minutes
Program Fees: FREE
Donors to The Museum of Flight have made financial assistance possible for districts in OESD 114.
---
Program Registration
Technical requirements: Computer with access to internet required to join Zoom.
Availability: Programs available Monday through Friday at 9:30AM, 11:30AM and 1:30PM and Wednesdays at 4:00PM (Pacific Time). Other possible times by request, please email us at Education@museumofflight.org for more information.
Registration will remain open until the program schedule is full. Space is limited so sign-up now!
Choose one, two or all three of these live, virtual, interactive programs for FREE:
Virtual Planetarium - An interactive planetarium program is the perfect way for stargazers of various levels to explore the night sky or take off and fly across the galaxy. With spectacular imagery, students will explore stars, constellations, moons, planets, and beyond with the universe at their fingertips! Recommended for 2nd - 12th grade audiences
Register For Virtual Planetarium

Space Shuttle Full Fuselage Trainer Virtual Tour - Students learn what it was like for a Space Shuttle astronaut to travel to and live in space. We use 360° high-resolution scans to provide a personalized, up-close exploration of the "flight deck" (cockpit) and the "mid-deck" (crew living and working areas), while an educator provides in-depth information and stories about what students are seeing. Recommended for K - 12th grade audiences
Register for Shuttle Trainer Tour
Virtual Suited for Space - What would happen if you were high above Earth's surface or in space without a protective pressure suit or spacesuit? Students will learn about the dangers of the vacuum of space, and will use their critical thinking and problem-solving skills to help develop and test spacesuit designs in a vacuum chamber for a marshmallow astronaut! Recommended for 3rd – 8th grade audiences
---
Can I register for all three program options?
Yes! You can register for one, two or all three of the options.
Does the teacher/group leader need to remain present during the program?
A minimum of one chaperone must remain online for the duration of the program. Chaperone can be a teacher or other school/district/organization staff member. Monitoring of students' behavior is the chaperone's responsibility. If the class is joining on one account, the chaperone may be asked to be on standby near the computer to repeat students' questions and answers to Museum Staff.
What platform is used to access/participate in this program?
All live programming at The Museum of Flight is delivered via Zoom—please let us know during registration if an alternative platform is required.
How soon do I need to make a reservation?
Programs must be requested at least 2 weeks prior to the date(s) you would like to book, but sooner is better.
When will I receive my program Zoom link?
You will receive your program link one week prior to your program date.
For additional questions, please email Education@museumofflight.org or call 206-764-0384