US Navy helicopter pilot Bruce Johnson, and Apollo 11 Flight Surgeon Bill Carpentier discuss their famous role in recovering the Apollo 11 astronauts from the sea after their return from the Moon. They were among the first people to great the returning Apollo 11 astronauts, moments after the Colombia spacecraft landed in the Pacific Ocean. Hear about their experiences first-hand.
Destination Moon: The Apollo 11 Mission exhibit will remain open before the program with tickets available for purchase on-site only, with the final tour time beginning at 6:20 PM.
This program is now a FREE event.
If you purchased tickets previously, you will be contacted directly for a refund.
This event occurs after Museum hours; all Museum galleries and exhibits will be closed except for Destination Moon, which will close at 7:00 PM when the program begins.
---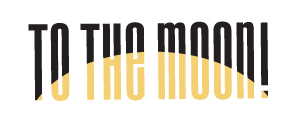 To honor our newest exhibition, Destination Moon: The Apollo 11 Mission, we're proud to introduce a new program series to complement the stories behind the artifacts, people, and places that made the Moon landing possible.

To The Moon! program series will feature a wide-ranging selection of scientists, space experts, historians, authors, pilots, and more, who will speak about lunar exploration, past, present, and future.