Arizona played a key role in preparing to send humans to the Moon in the late 1960s/early 1970s. The Apollo astronauts traveled to the Grand Canyon, Meteor Crater, and volcanic fields around the state to learn geology and practice their lunar excursions.
View vintage images and a video of a manmade crater field where astronauts trained.
FREE with Museum Admission.
---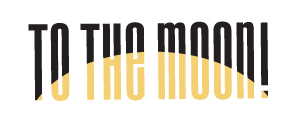 To honor our newest exhibition, Destination Moon: The Apollo 11 Mission, we're proud to introduce a new program series to complement the stories behind the artifacts, people, and places that made the Moon landing possible.

To The Moon! program series will feature a wide-ranging selection of scientists, space experts, historians, authors, pilots, and more, who will speak about lunar exploration, past, present, and future.